January-February each year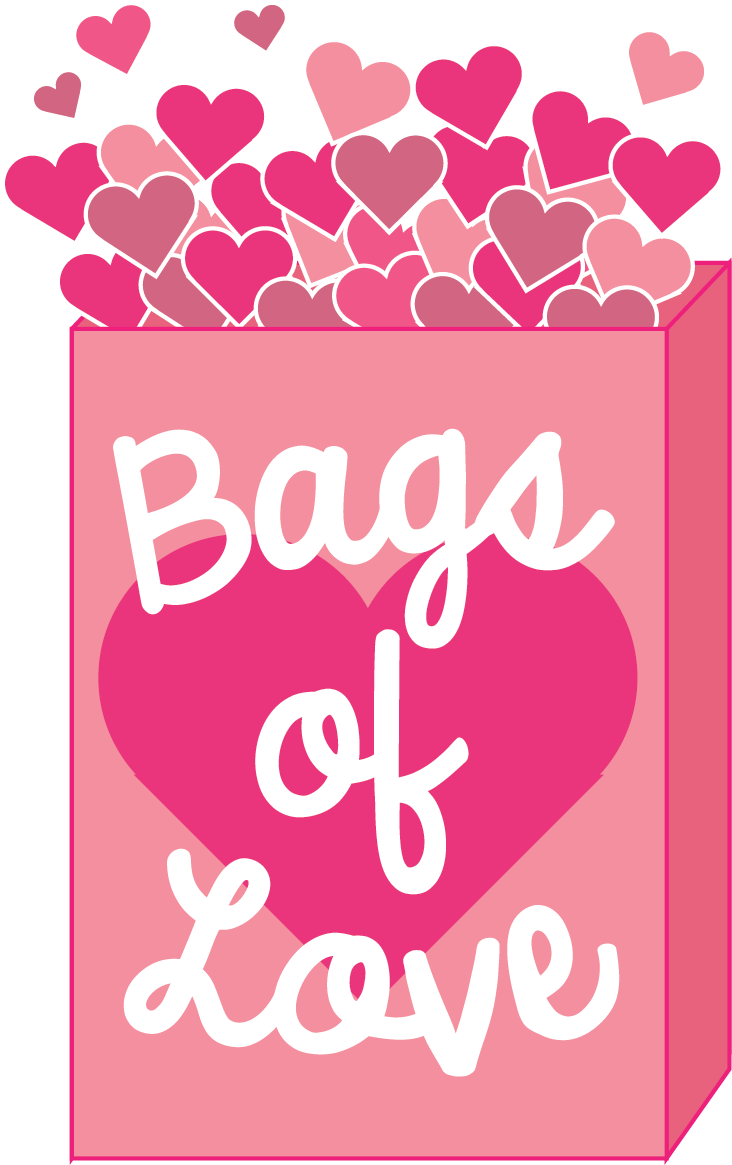 The smallest act of kindness can show those who need it most that they are not forgotten. There are hundreds of seniors in Laurens County, living alone and dependent on local agencies for food, socialization, and basic human contact.  Each year, United Way of Laurens County collects "Bags of Love" from generous community members, which are then distributed through the Meals on Wheels program, as well as to local senior residential facilities during the week of Valentine's Day. This event brightens their day and warms their heart!
How it works: We look for participation from local community members, businesses, churches, and other organizations in collecting Bags of Love. Small gift bags may be filled with travel-sized personal care items, such as toothpaste, pens, stationery, stamps, activity books, tissues, etc. A list of suggested bag items can be found below. All items should be delivered on or before the collection deadline on the Friday before delivery week. All bags not distributed through the Meals on Wheels program are given out to residents of local senior residential facilities. In 2022, over 1,000 gift bags were collected and senior citizens in every senior care facility in Laurens County received a bag! 
For more information on the Bags of Love program, or to volunteer to help pick-up and deliver bags, please contact the United Way office by e-mail, or by calling 864-833-3623. We also have an Amazon wishlist you can find here.
If you're interested in having your business or organization participate in collecting bags, please notify us and place this poster around your business to let your employees know how they can get involved! Bags of Love Poster
List of suggested gift bag items:
*Please do not include any bar soap.
Valentine's Day card
Stationery/note cards
Pens
Stamps
Toothpaste
Band-aids
Antiseptic cream
Cotton balls
Wash Cloths
Combs/Brushes
Small photo albums
Artificial sweetener
Magnifying glasses
Word-search books (large print)
Calendars
Devotional books
Sugar-Free Candy
Eye drops
Tissues
Books
Toothbrushes
Hand lotions
Blankets
Gloves
False Teeth Holders
Lip balm
*Please do not include any bar soap.
Image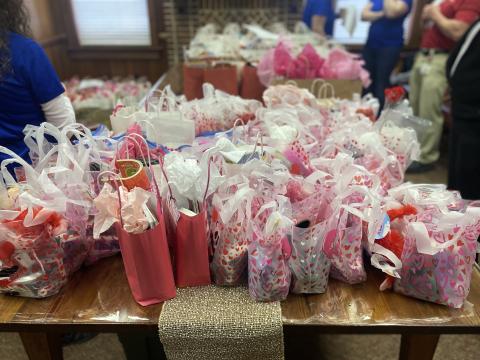 Image